Charisma 123™
Unlock your potential: Switch On Your Power to Inspire and Influence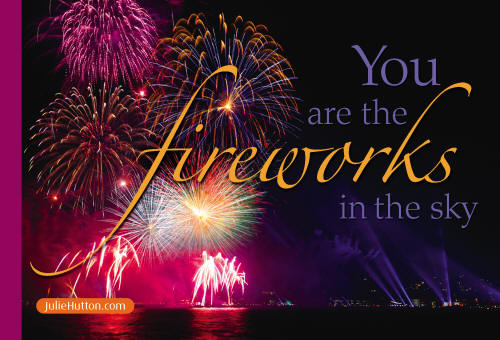 Have you always secretly known or even just suspected
you have power and potential beyond anything you've achieved so far in your life?
Do you admire and maybe envy those people whose magnetism and personality announces their presence as soon as they enter a room or begin to speak? 
Do you yearn to make your mark, to stand out in the crowd as a source of inspiration and leadership, with an aura of calm, assured confidence?
Could this really be you?
Yes, it could be.
Julie Hutton can show you how to find and
release your own magnetic power
, so that your vitality and life force reach out to
touch others
, your confidence and sincerity
embrace them
, your wisdom
engages them
, your compelling voice, manner and message
create trust and credibility.
Charisma 123 is an easy, thoroughly engaging program that will guide you to inner transformation by connecting you with your own, innate personal strengths and show you how to use them positively for influence and success.
Informal sessions of exploration and self-revelation use techniques such as instruction, coaching, body movement, vocal exercises, introspection and mental exercise to bring to the surface and strengthen your own, personal charisma.
Discover
, immersed within yourself, all of the qualities you admire in others:
Your vision to inspire and lead
Your wisdom to instantly engage and convince
Your capacity for compassion and trust
Your compassion for self and others
Your power to challenge and advance
Your magnetism to charm and reassure
Your energy to draw favorable attention and admiration
Your confidence to succeed brilliantly
Your influence to produce positive impact
Your inspiration to generate greater good.
Is it for YOU?
Charisma 123 is not a class or a course but rather a series of guided, practical and experiential sessions that constantly evolve, taking you ever deeper into connection with
your authentic, vibrant and captivating self.
It benefits anyone seeking to be seen as more capable, dynamic, interesting and knowledgeable, whether in business and leadership scenarios or in personal relationships. For example:
Leaders in business, community or politics
Executives, including managers and sales professionals
Team leaders - corporate or sport
Presenters, teachers and public speakers
Entertainers, including actors or singers
Individuals seeking to improve interpersonal relationships
Charisma 123 helps you develop a powerfully persuasive personality. It will switch on your ability to influence others in crucial decision-making situations like
presentations to win funding
or
job interviews
. It will give you projection and authority in
public performance on stage
or screen or help you deliver with conviction to audiences in
classroom, workshop
or
sales presentation
. It can even bring out the best in you on
one-on-one
communications, including
dating
and
personal relationships
.
Let Charisma 123 awaken your personal magnetism. Shine with confidence and composure. Be happier and energized with who you are. Achieve your goals more easily. Reach out with a touch that is unforgettable.
Individual coaching or group workshops
For more information on how Charisma 123 can change your life,
contact Julie Hutton
to discuss your individual coaching needs.
Check out Julie's other life foundation teachings –
Breathe 123
(book now available), and
Super Youthening
(with free downloads).